Acabados Nueva Tex s.l. was found in the city of Elche (Alicante) Spain, in the 2000 year in order to meet the demands of the emerging footwear industry in the city. Over the years, much has been invested in new technologies (R&D), while new machinery has been acquired to provide a better and greater variety of fabrics to different industrial sectors throughout the country, as well as in countries of the European Union.
Footwear Industry: Footwear and leather goods
Textile Industry: Clothes and fabrics.
Furniture: Home & decoration.
Nautical Sector;: Upholstery.
Sport: Clothing and protections.
Health: Orthopedics and clothing.
Acabados Nueva Tex s.l. is a family business, where the second generation already leads the business, always betting on innovation and improving the quality of our processes and services to our customers.
Acabados Nueva Tex S.L. Our history.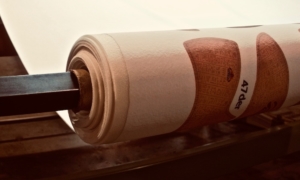 The beginning
Acabados Nueva-Tex S.L
Our initial activity was only the union with "foam" fabrics for the destined footwear fabrics. Little by little we were incorporating machinery and adding different processes to our initial activity. With the growth of productivity, we also increase our workforce. Currently, ACABADOS NUEVA TEX SL has a wide variety of finishes with more than 4000m2 of built surface to develop its activity.
Acabados Nueva Tex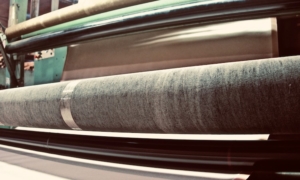 Evolution
Acabados Nueva-Tex S.L.
Initially, our commercial approach was to meet the needs required by the local and provincial footwear industry. Footwear was our main and almost unique sector to which textile finishes were destined. Over the years, and the notable decrease in manufacturing in the footwear sector, the firm Acabados Nueva-Tex S.L. It has been expanding the textile sectors to which its dyes and processes are destined.
Acabados Nueva Tex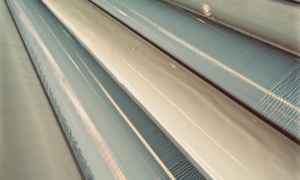 Present
Acabados Nueva-te S.L.
Nonetheless, footwear still represents 30-40% of our total production. With the new technologies implemented in recent times, Acabados Nueva-Tex S.L. It is capable of finishing fabrics for other industrial sectors; clothes, work clothes, hospital clothes, decoration, upholstery, leather goods, etc. From now on, if the company can face the challenges that await it in the difficult future of the textile sector, it can survive.
Acabados Nueva Tex